Culturle
Have you tried Culturle yet? A new word game in Wordle's game series is storming those who are passionate about this type of word game. Guess the five-letter word. Try to see how many words you can conquer. Have fun!
How to play
If anyone is a fan of Wordle, the gameplay of this game series is probably no longer strange to them. Your task is very simple: guess the word with five letters in six tries. After each guess, enter the letter on the board. You will receive hints, and the color of the crosswords will change, letting the player know the correct level of the guessed word. There are three suggested colors: blue, yellow, and gray. See the example below: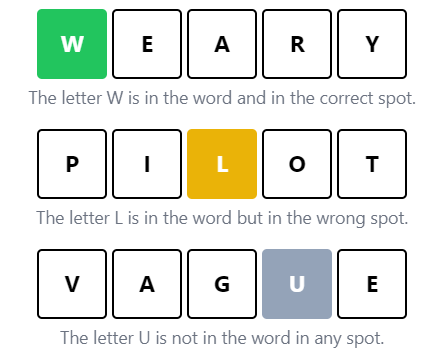 Rely on clues and use your intelligence and flexibility to guess the correct answer. Good luck!
PUZZLE
WORDLEVERSE
THEME
brain
skill
logic
crossword
word-search
quiz
seach
guess
letters