Hardle
If you want to increase the difficulty of Wordle word games, you can try Hardle. A new variation with difficulty delights word game fans, who play it for hours. Guess the word in 8 tries. Are you ready to start?
How to play
Your task is similar to Wordle's word-guessing games. This time, however, you need to guess five-letter words in eight attempts. With earlier versions, there were only six attempts. You need to rely on the colour of the box to guess the words next time. Follow the example below: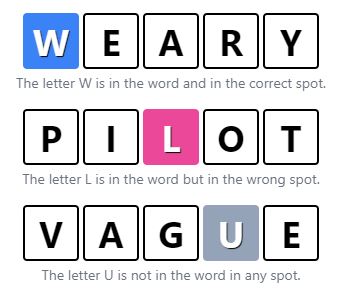 The difficulty level of words will increase; this is a challenge for language masters. You will be playing once a day and will always be updated with the latest words. Have fun!
PUZZLE
WORDLEVERSE
WORD GAMES
brain
logic
crossword
word-search
seach
guess
letters