Obscordle
If you are a Wordle word game enthusiast, you definitely cannot miss Obscodle. A five-letter word-guessing game. Use your rich vocabulary to conquer the secret five-letter word. Based on color hints and inferences, give the correct answer. Have fun!
How to play
In six tries, Obscodle must find a hidden five-letter word. The challenging part is that you have to figure out the word in a set number of tries. Choose words that you think might match the hidden word using your vocabulary and reasoning abilities. Following the submission of a prediction, color-coded boxes on Obscodle will offer feedback.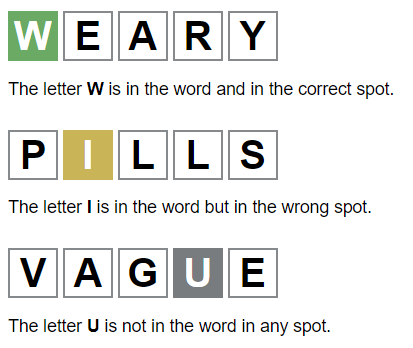 Make adjustments to your guessing strategy based on the feedback. To determine which letters are in the right place and which are part of the hidden word but in different positions, pay attention to the colors. To win Obscodle, you must correctly deduce the five-letter word in six attempts.
Challenge yourself with many other Wordle word-guessing games in our Wordleverse collection. Many exciting new games are waiting for you to discover.
PUZZLE
WORDLEVERSE
WORD GAMES
brain
logic
crossword
word-search
guess
letters
search