Dayfine
Join Dayfine, you can guess a 5-letter word in 3 guesses. There are many difficult and extremely difficult game modes for challenge enthusiasts. Join and become a language master!
How to play
With the same gameplay as Wordle, but this time the player will have to guess three times, which are words with five letters. After each guess, the color of the crossword will change to Green, Yellow, or Gray. This will help the player narrow down the words and give hints about the letter that appears in the next words. Pay attention and say the next word carefully. Players can choose and increase the difficulty of the game in the settings. Challenge yourself and upgrade your abilities even more. You will see your vocabulary increase significantly after playing.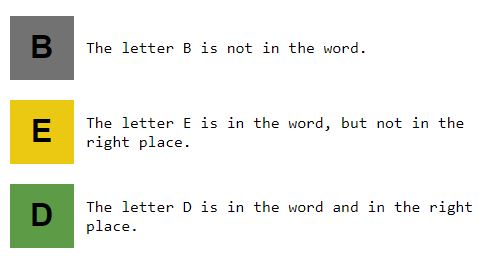 If you like Dayfine and want more challenge, you can try Hardle, a game with more difficulty levels.
PUZZLE
WORDLEVERSE
VARIATIONS
brain
crossword
word-search
seach
guess
letters