Gootsle
Gootsle is a new variation of the famous word game Wordle. With the same rules, you will need to guess the 5-letter word in six attempts. Challenge yourself more with guesses in this new game.
How to play
Your task in this game is quite simple. As always, you will see a table of secret crosswords. Players need to guess five-letter words. You will have six tries in this game. Pay attention to the hints about the colour of the box after each guess to make correct judgements for the next time.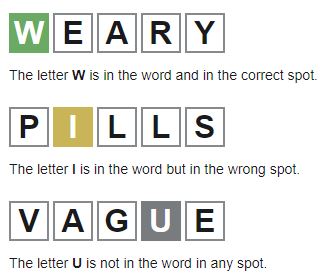 This is a game where you can relax with your friends and family. Challenge your vocabulary even more in our collection of wordleverse. Good luck!
PUZZLE
WORDLEVERSE
JOKES
brain
skill
logic
crossword
word-search
quiz
seach
guess
letters