Buildly
Try Buildly, if you like tall buildings. The game, inspired by Wordle, requires players to make predictions about secret words related to buildings, architecture and construction in six tries. Sounds interesting! Start testing and improving your knowledge!
How to play
The goal of the game is to correctly guess the five-letter secret word within six tries. Please use logic and make as few guesses as possible. As their prediction, players must input a word that they believe suits the topic of the structure. A broad definition includes all things related to buildings, such as design, construction, and architecture. It's important to keep the game interesting, so a new word is added every day. After each guess, the game will provide the player with some feedback to help them improve their predictions for the next round. As the guess gets closer to the correct answer, the color of the boxes containing the individual letters of the word will change.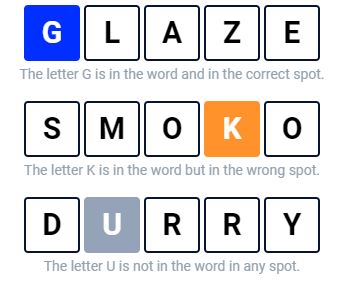 The player's subsequent guesses can take into account the previous answers, which will aid them in selecting the right word. Give it your all. Let's see how far you can go?
Many different interesting themes are waiting for you to explore in our Theme collection. Many new games are updated every day. Enjoy!
PUZZLE
WORDLEVERSE
THEME
brain
crossword
word-search
building
seach
guess
letters
construction