Radiole
Radiole is a fun word-guessing game based on a radio-related theme. Players have up to six chances to correctly guess a radio-related term. The crossword's color scheme will serve as the means by which players are informed of their performance. Have a good time!
How to play
The goal of this game is to correctly guess a station-related five-letter word within six attempts. Radio-related keywords, station names, musical genres, geographical locations, and anything else you can think of that has anything to do with radio broadcasting are all fair game. After making a guess, the game will indicate how close you came to the secret word by changing the color of the crossword.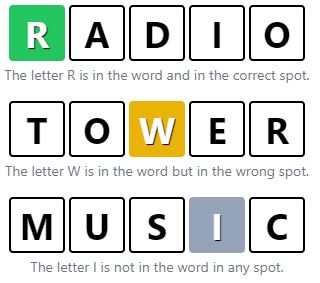 From there, players will make observations and speculations to narrow their predictions about the next word and correctly guess the secret word. Come join and challenge yourself with this exciting radio theme!
If you like our word games and want to challenge other word guessing topics, you can visit our Theme games collection. Have fun!
WORDLEVERSE
THEME
brain
crossword
word-search
seach
guess
letters
music