WordAll
In WordAll, players compete in multiple rounds to determine whether or not a given five-letter word is hidden in the current game board configuration. WordAll doesn't have a single target word; rather, it attempts to find and predict all words that are in some way connected to a specific topic or category. Make use of WordAll as a daily tool to increase your vocabulary.
How to play
WordAll is played over several rounds, with the secret words being swapped out every week. Based on the current board configuration, each guess must be a legal five-letter word. Genuine words only; no wild guesses permitted. A single daily guess is all that a player has to try to deduce the secret word. Listen to the daily color-based advice you're given. You can use this data to rule out potential options and delete incorrect letters.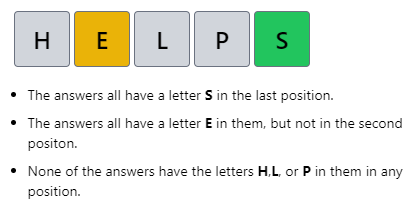 Each day, a new set of color hints is unlocked to aid gamers in their quest. Compare the suggestions to the information provided, and discard any that do not fit. Make inferences based on the evidence at hand using deductive reasoning.
If you like this game and want to challenge your vocabulary more, you can try our other word games at Wordleverse.
PUZZLE
WORDLEVERSE
WORD GAMES
brain
crossword
word-search
seach
guess
letters