Adoptle
Explore word-guessing with the cute animal theme in Adoptle. For pet lovers, there is a Wordle-inspired game. Start making your predictions on a pet-related topic in six tries. Get started and test your pet knowledge!
How to play
In this game, players must correctly guess pet-related terms. The correctness of your guess is shown by the color of the boxes, which will change after each prediction.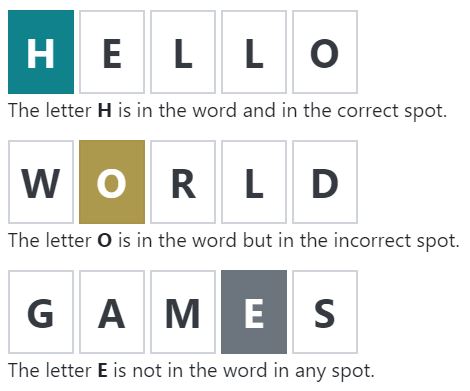 Each day, a new mystery word is revealed, and participants compete to be the first to correctly guess it with the fewest possible guesses. Each day, a new species is featured in the game, and players can pick up useful information about those animals as they go.
If you like this theme and want other more interesting challenges, you can try Pawrdle. Players make predictions about words related to pets in six tries. Have fun!
PUZZLE
WORDLEVERSE
THEME
brain
logic
crossword
seach
guess
letters
pet